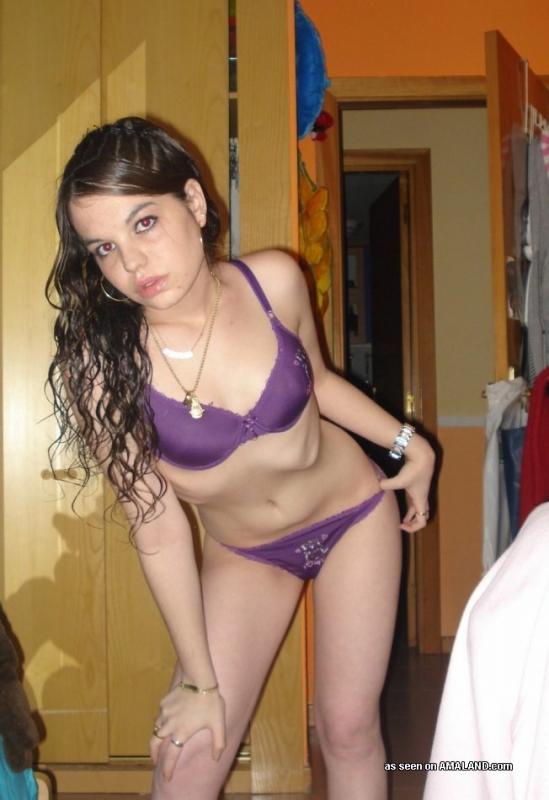 Swinging, the spicy game of intimate encounters, can be an exhilarating and intriguing journey filled with pleasure and exploration. Yet, it isn't always the erotic paradise many imagine it to be. The swinger regret factor, a shadow often lurking beneath the surface, may sneak up when least expected. In this uncensored revelation, we delve into the murky waters of the five common swinger regrets, offering guidance on how to avoid them.
Unveiling the Cloak of Desire: Misguided Expectations
Swinger regret often stems from misguided expectations. The enticing aura of these adventures, painted in vivid colors of ecstasy and liberation, often neglects the potential negative repercussions. It's essential to understand that swinging isn't a magic potion that will instantly spice up your sex life.
It requires mutual understanding, respect, and established boundaries between partners. To avoid such regrets, create a safe space for open communication about your desires, fears, and limits. Psychology Today offers intriguing insights on managing expectations within the swinger community.
Flickering Flames of Jealousy
No matter how open-minded or secure you are, jealousy is an instinctual emotion that could strike when sharing your partner. The powerful concoction of raw passion and primal instincts may provoke feelings of insecurity and competitive jealousy. Such sentiments, if unaddressed, often lead to swinger regret.
To tackle this, try working on emotional maturity and empathy, focusing on the joy and pleasure your partner derives from the experience. The Ethical Slut, a groundbreaking book, explores this concept deeply and offers strategies for dealing with jealousy in non-monogamous relationships.
A Dance of Too Many Shadows: Losing Privacy
Swinging inherently implies a certain level of exposure. The perceived erosion of privacy can lead to discomfort and eventually regret. Your kinky side may enjoy the thrill, yet the aftertaste might sour if you feel your personal space has been invaded.
Before diving headfirst into the lifestyle, discuss and agree upon privacy boundaries with your partner and potential playmates. Websites like SwingLifeStyle offer forums where such discussions are encouraged and welcomed.
The Grip of Stigma: Societal Judgment
Society often casts a harsh judgment on those who step outside conventional relationship norms. The fear of being stigmatized or ostracized can lead to swinger regret, especially if you haven't fully embraced this side of your sexuality.
To mitigate this, join supportive communities that share similar lifestyles, providing a non-judgmental space where you can freely express your sexuality. AltPlayGround, a platform for alternative lifestyle enthusiasts, can be an excellent starting point.
The Fearful Tango: Unsafe Practices
Swinging involves intimate encounters with multiple partners, and thus, safety should never be compromised. Regrets often stem from unsafe sexual practices or lack of consent.
Always insist on using protection and getting regularly tested for sexually transmitted diseases. Also, never feel pressured to engage in acts that you're uncomfortable with. Websites such as ASHA provide resources on sexual health and safety.
By acknowledging and navigating these potential pitfalls, your swinging experience can be a pleasurable and empowering journey. Remember, communication is the key. Embrace your desires but keep your expectations realistic.
The Power of Communication: Setting Boundaries
An often overlooked aspect that can lead to swinger regret is neglecting to set clear boundaries. Swinging should be a consensual experience enjoyed by all participants. Without well-defined limits, situations may arise that lead to discomfort or even trauma.
You and your partner must discuss what is and isn't acceptable in your shared sexual adventures. Consensual non-monogamy is built on trust and respect for each partner's boundaries. You can learn more about setting boundaries in swinging relationships on More Than Two, a website dedicated to exploring polyamory and ethical non-monogamy.
The Allure of Novelty: Remembering Your Partner
Swinging introduces a whirlwind of new experiences and partners. However, it's essential not to forget about your primary relationship amidst all the excitement. Neglecting your partner's needs and feelings in the pursuit of novel encounters can lead to swinger regret.
Remember, swinging should enrich your relationship, not detract from it. Keeping the emotional connection with your partner alive and vibrant is crucial. The Loving Without Boundaries podcast discusses ways to maintain a healthy relationship in the swinging lifestyle.
The Swing of Balance: Maintaining a Healthy Lifestyle
Swinging can be exciting, but it's also easy to lose oneself in the allure of this lifestyle. Maintaining balance is crucial. Overindulgence can lead to emotional burnout, physical exhaustion, and, ultimately, swinger regret.
Ensure you maintain a balanced lifestyle that includes regular exercise, a healthy diet, sufficient rest, and time for other interests and hobbies. HealthyPlace provides more information about the link between mental and physical health.
In conclusion, swinging, like any other lifestyle choice, comes with its pros and cons. Recognizing potential pitfalls and taking steps to avoid them will help ensure that your experience in the swinging lifestyle remains pleasurable and empowering.
Swinger regret is something many people experience, but with understanding, communication, and respect for one another's boundaries, it can be minimized. So, take the plunge, embrace your kinky side, and remember – always swing responsibly.